---
Timeline
November 7 -- submission deadline
November 23 -- online database accessible
December 7 -- Workshop opens
December 11 -- Workshop adjourns
---
Organizing Committee
S. Alexiou
(Univ. Crete, Greece)
C. Bowen
(CEA, France)
R.W. Lee
(UCB, USA)
Yu. Ralchenko
(NIST, USA)
---
Documents
Call for Submissions (PDF)
Submission file example
---
Hotel map
Athens Electra Palace Hotel
(
red marker
) View
Elektra Palace Hotel
in a larger map

The 6th NLTE Code Comparison Workshop
Athens Electra Palace Hotel, Athens, Greece
Dec 7-11, 2009

---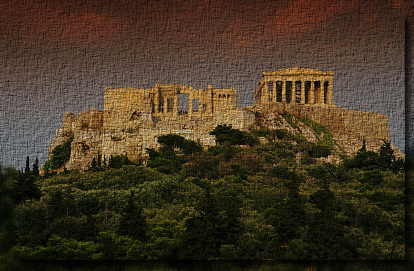 Previous Meetings
Meeting
Year
Location
Results
NLTE-1
1996
Gaithersburg, USA
Lee et al, JQSRT 58, 737 (1997)
NLTE-2
2001
Virtual Workshop
Bowen et al, JQSRT 81, 71 (2003)
NLTE-3
2003
Gaithersburg, USA
Bowen et al, JQSRT 99, 102 (2005)
NLTE-4
2005
Las Palmas de Gran Canaria,
Spain
Rubiano et al, HEDP 3, 225 (2007)
NLTE-5
2007
Santa Fe, USA
Fontes et al, HEDP 5, 15 (2009)
---
Important!
Similar to the previous workshops,
a necessary and sufficient condition
for participation would be to submit at least one calculated case. A detailed description of the cases and format requirements can be found in the
Call for Submissions
. To obtain a userid/password for submissions, please send a request to
Yuri Ralchenko
.
---
Photo © Athens Electra Palace Hotel, 2009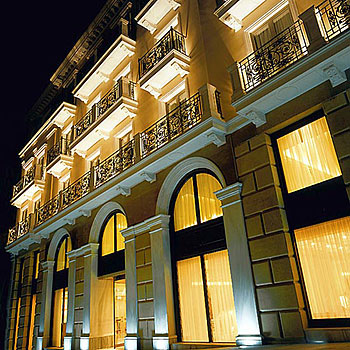 Hotel news
The Conference will be held at the Athens Electra Palace Hotel where a block of rooms at discount rates of
€135 (single room)
and
€140 (double room)
are reserved. The hotel is located at:
18-20, N.Nikodimou Str
10557 Athens
Greece
Tel : +30 210 33 70 000
Fax: +30 210 32 41 875
For reservations, please use the reservation form (
this link
). The rooms are to be reserved before
November 20 2009
.
Computer Equipment
We will have an Internet connection at the hotel and a dedicated wireless network for the Workshop purposes.
---
Transportation
Athens International airport Elefthérios Venizélos
---
Tourism in Athens
Athens (Wikipedia)
Athens Guide
...and another guide
---
This webpage is maintained on a webserver of the
National Institute of Standards and Technology,USA.
However, the views expressed and the decisions reported do not necessarily connote NIST agreement with, or endorsement of them. Further, NIST does not endorse any commercial products that may be mentioned. Any comments that you provide by e-mail or by submitting an on-line form may be sent to members of the NIST Physical Measurements Laboratory who may not follow the same
privacy practices
as NIST. Please address comments about this page to
yralchen@nist.gov
.