The 7th NLTE Code Comparison Workshop




December 5-9 2011, Vienna, Austria




---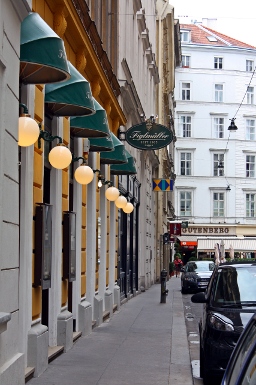 Previous Meetings
Meeting
Year
Location
Results
NLTE-1
1996
Gaithersburg, USA
Lee et al, JQSRT 58, 737 (1997)
NLTE-2
2001
Virtual Workshop
Bowen et al, JQSRT 81, 71 (2003)
NLTE-3
2003
Gaithersburg, USA
Bowen et al, JQSRT 99, 102 (2005)
NLTE-4
2005
Las Palmas de Gran Canaria,
Spain
Rubiano et al, HEDP 3, 225 (2007)
NLTE-5
2007
Santa Fe, USA
Fontes et al, HEDP 5, 15 (2009)
NLTE-6
2009
Athens, Greece
---
Important!
Similar to the previous workshops,
a necessary and sufficient condition
for participation would be to submit at least one calculated case. A detailed description of the cases and format requirements can be found in the
Call for Submissions
.
It would also be very helpful if you inform the organizers on your intention to participate in this Workshop.
---
Element
Te (eV)
Ne (cm-3)
Spectral ranges
Justification
Additional info
Case coordinator
(to be confirmed)
Ne
10, 30
1014, 1018, 1020
E=1-250 eV, dE=0.05 eV
Convergence with n
6 cases:
nmax=g.s., 3, 4, 8, 12, ∞
C. Bowen
Ar
10, 20, 40,
60, 80, 100
1010, 1020
EA/DR analysis
F- through Mg-like ions only
H.-K. Chung
Ar
50
1014, 1018, 1020
Time-integrated:
λ=4.17-4.20 Å, dλ=0.0001 Å
λ=40-50 Å, dλ=0.01 Å
λ=400-800 Å, dλ=0.1 Å
System relaxation after
XFEL photoexcitation
Time-dependent problem;
at t=0 all population in 1s2s22p63p of Ne-like ion


---

t(0)=0, t(1)=10-16 s, t(i)=t(i-1)*δt for i=2..200;
δt=1.15 for 1014, δt=1.10 for 1018, δt=1.08 for 1020
Yu. Ralchenko
Kr
best fit
best fit
λ=5.5-8.0 Å, dλ=0.001 Å
Analysis of experimental spectra and
discussion of CR modeling strategies
See the paper, Figs. 4(b), 7, 8
S.B. Hansen
W
2500, 3900, 5000,
9000, 12000
1014
3900 eV: λ=4-8 Å, dλ=0.001 Å
5000 eV: λ=25-33 Å, dλ=0.004 Å
MCF problem + EA/DR analysis
C.J. Fontes
---
Student support
A limited number of grants will be provided by the IAEA to partially cover travel expenses for students. To apply please submit the following information to Yuri Ralchenko (email yuri.ralchenko-at-nist.gov): name, affiliation/institution, country, phone, fax, email. As a reminder, the student must be a member of the team submitting at least one case.
---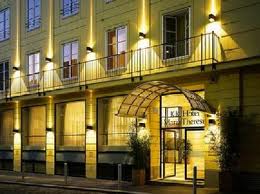 Hotel news
The Conference will be held at the
K+K Maria Theresia Hotel
where a block of rooms at discount rates are reserved. The hotel is located at:
Kirchberggasse 6
1070 Vienna
Austria
Tel : +43-1-521-2300
Fax: +43-1-521-2370
The negotiated, and very good for the pre-Christmas weeks, rates are
122 Euro
weekdays (Dec 4-9) and
142 Euro
weekends (Dec 2-3 and Dec 10-11). For reservations, please call the hotel directly and use the
special corporation rate NLTE7
. The rooms are to be reserved not later than
November 15 2011
. The nearest U-bahn (metro) station is Volkstheater, lines U2 and U3.
Hotel update
In addition to calling the hotel, you can reserve your room by sending email to
hotel.maria.theresia@kkhotels.at
, subject: Reservation-Manager: Ms. Susanne Eder. In the email please mention the special corporate rate NLTE7.
Computer Equipment
We will have an Internet connection at the hotel and a dedicated wireless network for the Workshop purposes.
This webpage is maintained on a webserver of the
National Institute of Standards and Technology,USA.
However, the views expressed and the decisions reported do not necessarily connote NIST agreement with, or endorsement of them. Further, NIST does not endorse any commercial products that may be mentioned. Any comments that you provide by e-mail or by submitting an on-line form may be sent to members of the NIST Physical Measurements Laboratory who may not follow the same
privacy practices
as NIST. Please address comments about this page to
yralchen@nist.gov
.